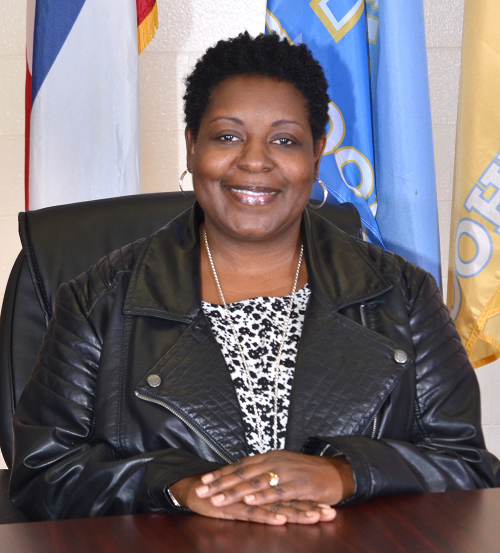 We must remember that intelligence is not enough. Intelligence plus character—that is the goal of true education. The complete education gives one not only power of concentration, but worthy objectives upon which to concentrate.– Dr. Martin Luther King, Jr.

On behalf of our staff and students, I offer my humble greetings to our parents, families, alumni, churches, community/business members and organizations, and our local city and county officials. Ever since my arrival here in 1993 as a middle school language arts teacher, the East Jasper/Heidelberg community has held a special place in my heart. It resonates with love and camaraderie while simultaneously providing stability and strength to its residents. I submit to everyone in this community that as long as we forever embrace challenges as opportunities and refuse to allow any individual or circumstance to extinguish our flames of faith, we will always fulfill our goals and then ultimately revel in our successes.
My creed is that "It takes a village to raise a child," and indeed it does. Day after day, we in the East Jasper School District endeavor to increase student achievement, foster an environment conducive to learning, ensure an equitable education for all children, and serve as a positive and viable force in this community. Yet, we know that we cannot accomplish this alone. Strong ties with you—our community—must be respected and maintained. Without you, we would cease to be. We also know that life is not perfect, and therefore, we are not, as well. As we acknowledge this fragility, we in turn acknowledge our mistakes and oversights—past, present, and future ones—but also pledge due diligence in resolving any problems or concerns.
This East Jasper Village embodies love, compassion, endurance, and pride, and I pray that our District will always deserve your support. In Galatians 6:9 (NIV), we are encouraged as follows:
"Let us not become weary in doing good, for at the proper time we will
reap a harvest if we do not give up."
East Jasper, we will never tire of pursuing what is good and what is right, and we will never give up for we know that our bountiful harvest is soon at hand.
Yours in Education,
Nadene Arrington, Superintendent